Welcome to the Middle School Experience Wiki!
Welcome to the Middle School Experience series website! You can read about the characters and learn about the books! Click anywhere to learn about the characters, the book summaries, and the author!
The Middle School Experience series chronicles the stories of ten preteen girls and their adventures as they go through middle school. Middle school is hard for anyone, especially when there are drastic changes that the girls aren't ready for. Read the entire series to learn how the girls handle subjects like shifting friendships, boys and crushes, body changes, and much more.
Around the wiki
Home (You are here!)
Explore
Discuss
Featured article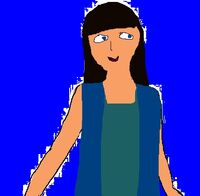 Regina Daniels is a student at Lakewood Middle School. She loves art and likes to create many different things. Like Ellie, Regina is not a big talker, but she talks when she stands up for what she believes in. She is artistic, creative, and ambitious. She is an aesthetically unique girl who has a lot to offer.
Read More...
Helping Out
Not sure where to start?
The
Community Portal
is a great place to learn about the wiki. It contains information for newcomers and regular members alike:
Information on the series, characters, stories, and much more.
Info on getting started and editing the wiki, with video demos.
How to customize your User page.
See what's missing on pages.
How to maintain pages and make sure they have a consistent look.
Reference materials on templates, categories and more.
Fan art, fan fiction, and blogs.
Talking with other members of the wiki in Forums and wiki chat.
Community content is available under
CC-BY-SA
unless otherwise noted.